ETU
Emergency Transporter Unit for Amputated Body Parts
Issues
Human-centered design
Design thinking
Medical design
Emotional Design
Design research
​
Services
Business model
Product design
UX design
3D modeling
Prototyping
​
​
Design Researcher
Industrial Designer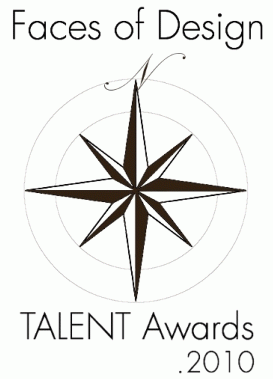 Design research
The methodology of design research for this project was both qualitative and quantitative. The qualitative research involved face-to-face interviews, which ranged from 20 to 45 minutes in length, with focus group members. The focus groups consisted of surgeons at the Ankara Army Hospital, army medics, ambulance and other emergency vehicle operators, nurses, and soldiers. In some cases I was able to audio record my interviews, but as many medical settings in Turkey and the USA have very tight privacy regulations, I largely used hand drawings and note-taking for my data collection on the processes of traumatic surgery.
Proper transportation of amputated body parts is vital for successful reattachment. Accidents at the workplace, on the highway, or in other places require efficient transport for reattachment to be an option. Cadaver limbs can also be transplanted onto a living patient, and transportation from a hospital or clinic to another facility must be done correctly for any reattachment surgery to be successful. ETU has been designed to provide the proper conditions for safe, sterile transportation.
Problem area
-The patient has lost his limb completely during the accident because
it has been crushed.
-The patient has had his limb removed completely during surgery to prevent the spread of disease to the rest of the body.
-There is a potential for successful reattachment of a severed body part, but the patient doesn't know how to safely transport it.
-Although the patient or people nearby may know about first aid, nothing is available to safely transport the amputated body part.
Design Solution
A limb transplant may be performed between cadaver donor and patient. The limb should be moved properly from the hospital to the transplant clinic in order to preserve its condition.
Proper transportation demands:
- a storage box for transportation
- a closed system that will cool evenly to four degrees centigrade
- a collapsible unit to accommodate parts of different sizes and shapes
- sterile bandages
- sterile bags
This unit is made of three main parts:
Electronic part
Base assembly
Insulation bag
1. Cap, PC and ABS
2. Filter
3. Ambulance hanger, PC and ABS
4. Base, PC and ABS
5. Handle, PP
6. The arm of telescopic mechanization, Stainless steel
7. Insulation bag, 2mm Aero gel, and fabric
8. Front cover, PC and ABS
9. Interface, Elektex rubber
10. Power cable, PP
Key questions for business model
What problem are we solving?
185K Amputations Per Year are done in the U.S. and 45% of them are traumatic. Although only 3500 of these are successful re-plantations.
There is a greater potential for successful reattachment of severed body parts, but often the patients and technicians do not know how to safely transport them.
Who are our customers?
Key influencer: Trauma Surgeons, Physicians, Material Managers
Key Decision makers: Physicians, CFO, CEO, and administration members
What are the top 3-5 assumptions that our opportunity depends on—if any of these is "not true" then you may not have a business opportunity?
1) The volume of the market is not big enough
2) Using ice-bag is cheaper and faster
3) The damage created by the ice-bag is neglectable
4) The success of replantation is not related with the transportation, it is related with the patient and the surgery
​
​
​
​
​
VISUAL EXPRESSION
​
• Calm
• Professional
• Trustworthy
• Chic
Promoting a calm and trustworthy aesthetic has been my
primary concern when developing digital and physical
medical products.
ETU's target group of users is comprised of healthcare
professionals and technicians. The appearence of the
product is key for helping users emotionally in potentially
chaotic or frightening settings.
Ideation and concept development